5 Albums To Keep You Sane In The Car

Whether you're sharing it with your family or listening to avoid them, music is an absolute must on long trips. Can you imagine driving for six hours in complete silence? Unheard of and completely absurd. With that being said, I'm a firm believer that certain tonal qualities benefit a road trip better than others, and I've picked five of my favorites that I hope will become some of yours too. Check it out.
1. The Arcade Fire – Neon Bible (2007)
Equal parts grandiose, dissonant, theatric, and dreadful, Neon Bible echoes elements of escapism within its fantastical nature. This is due in part to the extensive amount of odd and uncommon instrumentation, and in part to the wide-open composition of the songs themselves. The openness provides a blank canvas upon which many road trip adventures can be painted, and upon which one can easily get lost. Hurdy-gurdy, mandolin, cello, and viola are all heavily present here.
Essential cuts – Keep the Car Running, No Cars Go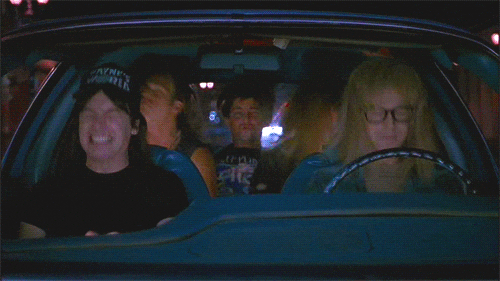 2. God is an Astronaut – Age of the Fifth Sun (2010)
From the first time I heard the intro to opener 'Worlds in Collision, I knew this album would have to make some kind of 'road trip music' list at some point. The song makes me want to drive through a city at night and watch the lights rush by me, while I get lost in the ocean of sound that the song creates. It's a strange feeling to try and describe, and it's probably best left to you to just listen to the album and see for yourself what I'm talking about. The post-rock genre, when explored, can easily get a bit tiring and oversaturated, but bands like GIAA show compositional prowess and a mastery of dynamics that make every song on Age of the Fifth Sun a treat to absorb.
Essential cuts – Worlds in Collision, Parallel Highway
3. The Gaslight Anthem – American Slang (2010)
The band is drenched in Bruce Springsteen influence, so it's expected that their songs would be right at home on a long drive. There's something about rock and roll at its roots that just begs for hot tires on the pavement. Between the non-stop head bobbing rhythms and Brian Fallon's gritty blue-collar friendly vocals, there's something here for everyone who's held a vague interest in the blanket genre of 'rock and roll'. Any way you slice it, this is red-blooded American rock music. Nearly everyone can find some solace in that, and whether you're listening through headphones or blowing the speakers out, American Slang is quintessential road trip tunes.
Essential cuts – American Slang, Boxer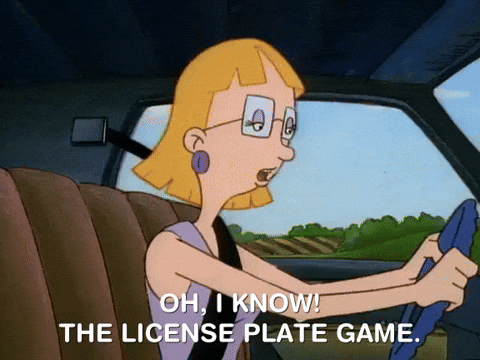 4. Nas – Illmatic (1994)
Widely considered one of the greatest hip-hop albums of all time, the debut from Queensbridge, New York native is a storytelling masterpiece. The production is super tight, but the instrumentation is very relaxed and laid back. This contrast allows the listener to easily digest the rather heavy lyrical subject matter without feeling overwhelmed or weighed down. Nas lays his story on the table in simple terms – he's saying 'here's where I grew up, and here's what happened there'. It's almost like listening to a musical audiobook. You can easily just zone out and take it in, and I recommend you do just that.
Essential cuts – Memory Lane, The World is Yours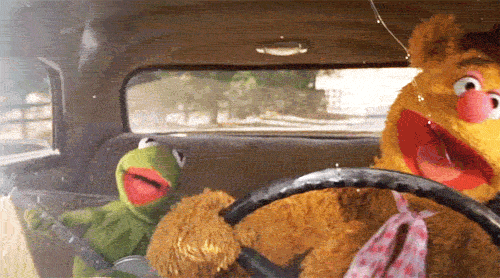 5. Massive Attack – Mezzanine (1998)
Sometimes, music is about escape. Especially if you're on a long trip and you don't want to pay attention to anyone or anything. There's something hypnotic and meditative about Massive Attack – and really the trip-hop genre in general – that makes for a sublime and intimate listening experience. It's music you could fall asleep to, but if you did, chances are you'd have a very strange and vibrant dream. And maybe that's a good thing. The sampling and synthesizer tones are as ethereal and otherworldly as an instrument can be. When you're on a car ride or a flight that seems like it'll never end, put Mezzanine on an endless loop and you'll be there in no time. And if you aren't there yet, it's still pretty great.
Essential cuts – Teardrop, Inertia Creeps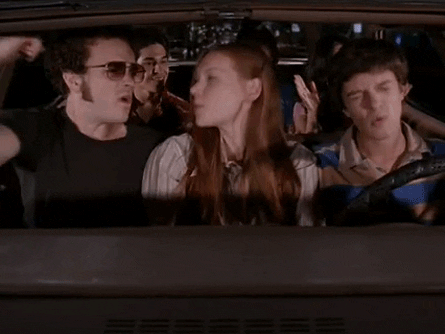 To assist with the happy and safe travels, we did some of the legwork for you.